Skip to Content
Beautiful Renovations at Affordable Prices
At Superb Kitchens & Baths, we are a trusted resource for homeowners, designers, DIYers, and contractors who are seeking the highest quality fixtures, furnishings, and accessories for their kitchen, bath, and closet remodeling projects. We can help you transform your space to match the vision you imagined in your head. Our design consultant will work with you to expertly plan and execute the remodeling of your kitchen or bathroom. All of our products are offered at competitive prices to ensure you stay within budget. And we offer free estimates, free in-home consultations, and free 3D designs. Call us today to get started on your project.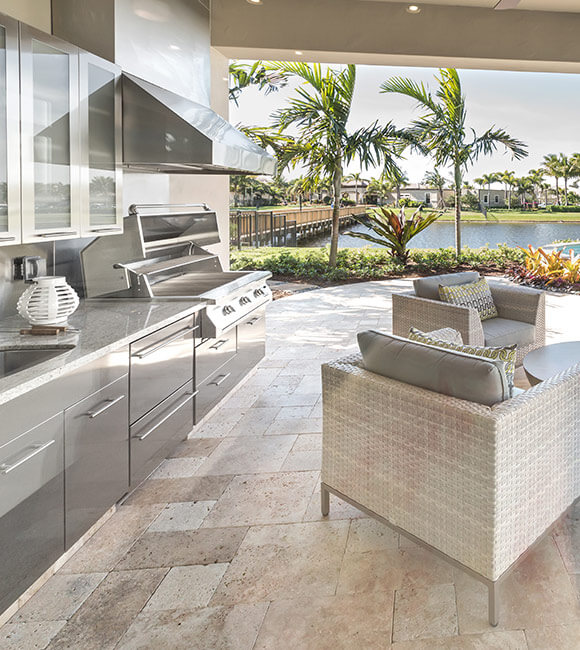 Dedicated to Bringing Your Dreams to Life
Under new ownership since May of 2018, Superb Kitchens & Baths is now owned by Triple S Quality LLC with a general contractor license. Owner, Sam, brings more than 25 years of experience and established relationships with top suppliers, which allows us to offer the best quality products and services at affordable prices. We import supplies directly from factories and hold a significant inventory in-stock at our local distribution facility. This gives us the ability to have your kitchen, bathroom, or closet remodel completed quickly because our supplies are always at the ready. Most of our projects are completed within 14 business days. We are dedicated to bringing your dreams to life, not only promptly, but accurately. That's why we come to you with samples, take measurements, and develop a three-dimensional layout so you can see how your space will look before work even begins. Sam comes out to each project to do the estimates himself and ensure the precision of each 3D drawing.
Superb Kitchens & Baths Receives 2018 American Excellence Award
In April of 2019, we were selected for the 2018 American Excellence Award presented by the U.S. Institute of Trade & Commerce (USITC). Every year, the USITC conducts business surveys and industry research to identify companies that have achieved demonstrable success in their local business environment and industry category. The USITC gives out these awards to recognize those businesses that have enhanced the commitment and contribution of small businesses through service to their customers and community. Superb Kitchens & Baths was recognized for consistently demonstrating a high regard for upholding business ethics and company values. We have won best in Brevard award for the last 5 years.
Dedicated to Bringing Your Dreams to Life