Skip to Content
Quality Closet Products and Materials
The perfect closet takes much more effort than people realize. Not only do you have to take into consideration necessary size and storage place, but you also have to consider functionality, rational spacing and design aesthetics.
At Superb Kitchens & Baths, we take pride in offering our clients only the best solutions, whether they are looking for something traditional or modern, economical or lavish. That's why we trust only the most reputable, industry leaders for all of our closet needs.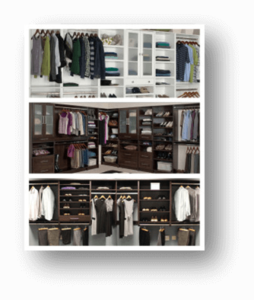 WoodTrac® by Sauder
WoodTrac® is an industry leader in closets, offering white with a slight wood-grain finish, a medium-tone cherry with a rich grain and an espresso finish for a more contemporary appearance. Their closets come in both half and full cabinet configurations, or a combination of both.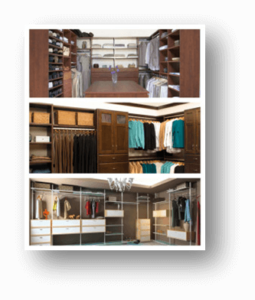 Real Closet
Real Closet has set itself apart in the closet industry by offering functional features constructed with high-quality components. They double up on foundation rails, utilize 3/4" plywood for their partitions and shelving instead of particle board, and offer drawers with solid maple fronts. If you're looking for quality cabinet components, Real Closet is a safe bet.
Dedicated to Bringing Your Dreams to Life