Skip to Content
Get Outside with a New Outdoor Kitchen in Brevard County
With the warm weather year-round in Florida, there's no reason to spend too much of your time indoors. Now you don't have to with the design help of Superb Kitchens & Baths. You can do your cooking and entertaining right in your backyard with a brand-new outdoor kitchen in Brevard County and surrounding areas from Sebastian to Titusville. These kitchens can be just as functional as your indoor kitchen, complete with space for your grill, prep areas, a sink, and even appliances like refrigerators and ovens. Whether you want something simple that's focused just on grilling or something more elaborate that brings the entire kitchen outdoors, we'll help you design it and make it a reality. Please feel free to call Superb Kitchens & Baths for more information on what we can do for you.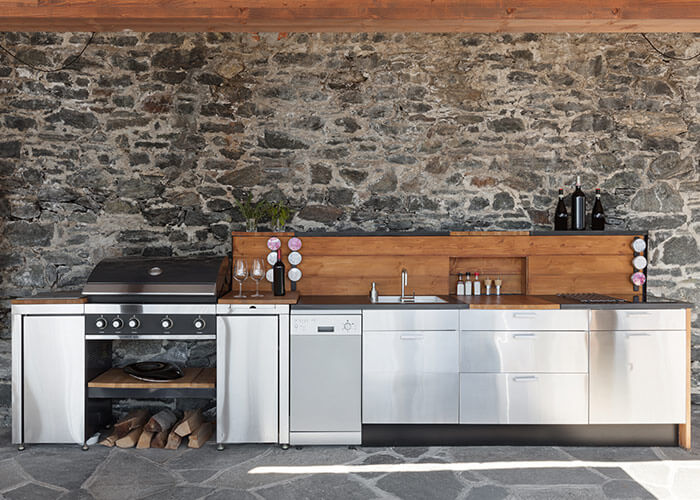 A Kitchen Is Only as Good as Its Countertops
Just as with indoor kitchens, the countertops you choose for your outdoor kitchen have a significant effect on the appearance of the entire space. Whether you want your outdoor kitchen to be an extension of your indoor space, with matching counters and fixtures, or you want something different, our team can help you choose the right countertop option. We offer a selection of granite options that will look beautiful and be able to withstand the conditions outdoors. You can visit our showroom to see samples of our granite in person, so you can make the right choice for your new outdoor kitchen.
Our Design Consultant Is Here to Help
Do you know you want a new outdoor kitchen, but aren't sure where to start? There's no need to worry. We have a design consultant on our team who will walk you through the process and help you make all the decisions about your new space. We'll start with measurements, then design a layout to fit your desired space before moving on to decisions about which products to use. Before you know, we'll have planned your project together, and then we'll get to work. Call us today to get started on your outdoor kitchen in Brevard County and surrounding areas from Sebastian to Titusville.
Dedicated to Bringing Your Dreams to Life